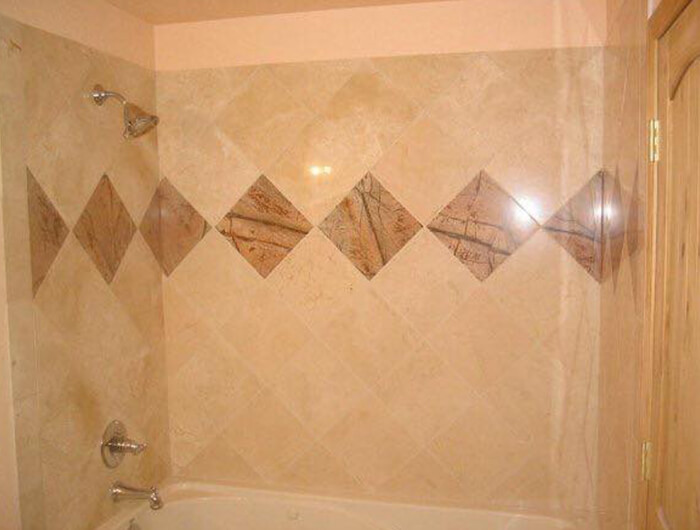 If you're looking to renovate your tub and shower tile in Lafayette, CO, trust the job to Tim the Toolman Maintenance Service, LLC. We specialize in helping clients select the ideal tile for floors and backsplashes. Choose from durable ceramic, affordable vinyl, sophisticated marble and more.
Our goal is to complete all renovations with an eye toward old-fashioned craftsmanship and client satisfaction. From your bathroom shower to the backslash in your kitchen, our tile work will leave a regal mark in whatever room it's installed in.
Showers
Bare walls are highly susceptible to water damage. To that end, shower tiles don't just add interest and beauty to your bathroom—they protect shower walls from water damage and make it easier to clean the space. We install a wide range of tiles in different materials, patterns and styles. Working together, we'll design a shower that meets your needs and matches your style.
Tubs
Exterior bathtub tiling is a big trend for the modern bathroom. With expertly installed tile, homeowners can turn their tubs into soothing oases, while simultaneously protecting against mold and mildew. Our team specializes in installing bathtub tile quickly and correctly, with minimal disruption to your daily routine. We can also handle tub-to-shower conversions or new tub installations.
Backsplashes
Homeowners looking to install a backsplash in Lafayette, CO, regularly choose us as their general contractor. We specialize in installing attractive, versatile backsplashes in an array of tile colors and materials.
Homeowners looking for stain resistance may want to opt for porcelain, glass, or metal tiles, which are known for being non-porous. You can spruce up your space while increasing the overall value of your home.